The First month at my Japanese Company
As the emergency state is slowly being lifted and we are allowed to commute to our office again next week, I thought it's a nice idea to recap my first and half month at my Japanese company.
I started here beginning of April, directly when our company decided to do home office. That means I never met most of my coworkers personally. The first day went by really fast with a general meeting about the situation and a rough introduction to the HR system. The next meeting was with my project group.
Of course everything is in Japanese. Documents, meetings, communication, documentation. So especially the first time was really really tough. I decided to invest in a learning app for Kanji and I'm so happy I did. My fear of reading emails or documents went away. Even though I have to look up a lot of Kanji, I can grasp the gist of messages already without Furigana (those little reading directions above Kanji).
The next big fear of me was talking in Japanese. I took a conversation lesson the day before to prepare for the meeting with everyone from my company, but when I had to introduce myself, my mind went blank and I just said something like "Hello, please call me <name>. My full name is too complicated. I'm bad at Japanese so please speak slowly" while everyone else, who were new, had these nice introductions with hopes, backgrounds and what they want to achieve. I'm a big derp.
It was also really tough for me to communicate with my colleagues in the beginning. I was so afraid to write them because I never met them in-person and Japanese is still very difficult for me. So you can imagine me sitting in front of my computer with tears in my eyes while trying to give my best and overcome my fears.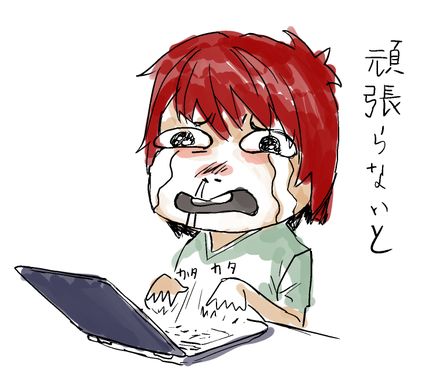 I made a plan to calm my mind. I asked myself what's making me anxious and what I can do to feel less anxiety. In the end I started using the aforementioned app, started a Wiki where I put all the stuff I research for my work and all my vocab that is work-related. This way I already had 50% less trouble in the next week.
As the days went by, I attended more and more meetings and talked/wrote with more colleagues, I started to feel relaxed and could write with ease.
These days I also joke with them from time to time.
Work hours in home office are a bit difficult to track. I have my daily rituals and work from ten until late night with breaks in-between for learning, workouts or shopping.
And when you think you have it all figured out, a letter full of Kanji knocks at your door! It's the bureaucracy letter. Yeah, that's also a chapter I have to start, but compared to a year ago I now don't want to scream and hide under my pillow.
All in all: it's been really challenging and I stumble like every day. Japanese work life is not easy, but I have the coolest job of my life and I feel like a Samurai working for a Robot-Daimyo, which is nice.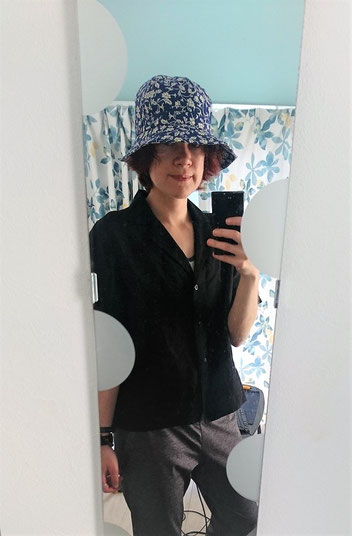 I've also developed the best undercover uniform to be mistaken even by Japanese as one of their own, hehehe.